Anxiety driving you bananas?
We got you! Find peace and support with a customized Approach that fits just right!
Our registered psychologists and counselors are experts in anxiety disorders and will help you manage and minimize the effects of anxiety on your life.
Not sure and have some questions?
What is Anxiety, and How We Help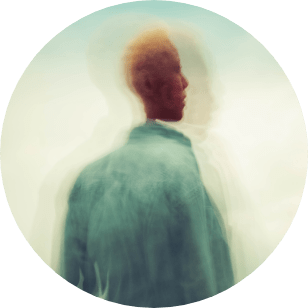 Life isn't all rainbows and unicorns, right?
Anxiety gets a lot of attention these days. And rightly so.
Anxiety isn't just about feeling nervous. It's a messy mix of physical and emotional symptoms that are increasingly affecting people in our hectic world.
If you struggle with persistent worries, fear of the future, feeling generally unsettled, sleep problems, racing heartbeat, or ruminating thoughts, you likely are dealing with anxiety.
Everyone feels anxious sometimes. But if anxiety is becoming your regular state of being, we are here to support you with tools for managing and decreasing the effects of anxiety on your body and on your life.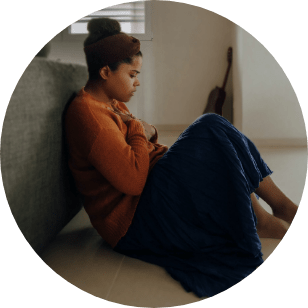 Let's be honest…it's a complicated world out there!

On any given day, we are faced with the social pressures to perform at 110%, we worry about bills, how making ends meet just gets harder and harder, we worry about our partners, our kids, our choices in life.
At the same time we get slammed by the media capitalizing on terrifying international events, all while trying to keep up appearances through social media and with our family and friends.

No wonder we all feel anxious sometimes!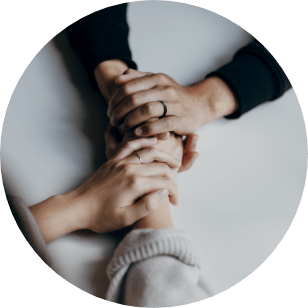 But there's a silver lining…
There's no magic recipe for dealing with anxiety.

However, with insight into the origins and unique impact of anxiety there are many tools that can help manage and reduce anxiety.

There's hope! You don't have to figure it out alone.
We tailor treatment to each individual's needs, empowering you with tools that work for you and help you make sense of the complex world and its effects on you.
Why Choose Approach Psych
At Approach Psychology, we don't believe in a one-size-fits-all approach. We want to hear what YOU, as a unique human in the world, are experiencing, and then we build a plan to support you. Our registered psychologists and counselors are experts in anxiety disorders and will build a personalized therapy plan tailored to your individual challenges. You'll find support and transformation at Approach Psychology.
We believe in a holistic approach to healing – not just putting bandaids on symptoms. We offer a supportive approach where you get to set the pace. We also offer flexibility with online and in-person sessions. Bottom line – you don't have to face anxiety alone. We are here for you!
Who's Got Your Back? We Do!:
Frequently asked questions