Break Free: Unload Past Burdens, Embrace a Vibrant Future
You're Not Alone. Allow us to Help You Overcome Life's Challenges Through Dialogue
Discover the Support You Deserve
Are you feeling overwhelmed by anxiety, depression, guilt, or stress? Do you struggle to make sense of your emotions and thoughts? You don't have to face these challenges alone. Our individual psychology services provide tailored support to help you navigate life's obstacles and find a sense of balance, purpose, and peace.
Understanding Your Struggles
When you meet with one of our therapists, the first thing you should expect is genuine curiosity about what makes you who you are. We'll ask you a lot of questions to understand your unique experiences, challenges, and what strategies have or haven't worked for you in the past. This deep understanding helps us tailor our approach to your specific needs.
Creating a Personalized Plan for Success
Our therapists have spent years studying psychological theories and techniques to effectively support people like you. We'll bridge our knowledge with your lived experiences to create a strategy that works for you. Our therapists are trained in a wide range of approaches, including:
Dialectical Behavioral Therapy
Cognitive Behavioral Therapy
Acceptance and Commitment Therapy
Eye movement desensitization and reprocessing (EMDR) therapy
Emotion Focused Therapy
Neuropsychotherapy
Feminist theory
Existential approaches
We believe in inclusivity and providing a safe space for all members of the LGBTQIA2S+ community. Our therapists are committed to creating an environment where you feel comfortable and understood, no matter your background or identity.
Take back your life, One Session at a Time
By working together, we can help you overcome obstacles, develop new coping strategies, and ultimately transform your life. Our clients often report a greater sense of purpose, improved relationships, and increased self-confidence after engaging in therapy. Your journey towards a happier, healthier life starts here.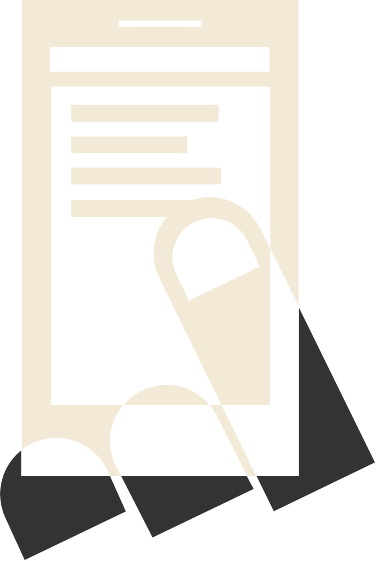 Ready to Take the First Step? Book Your Appointment Today.
Don't let anxiety, depression, guilt, or stress hold you back any longer. Schedule an appointment with one of our experienced therapists to start your journey towards healing and growth.